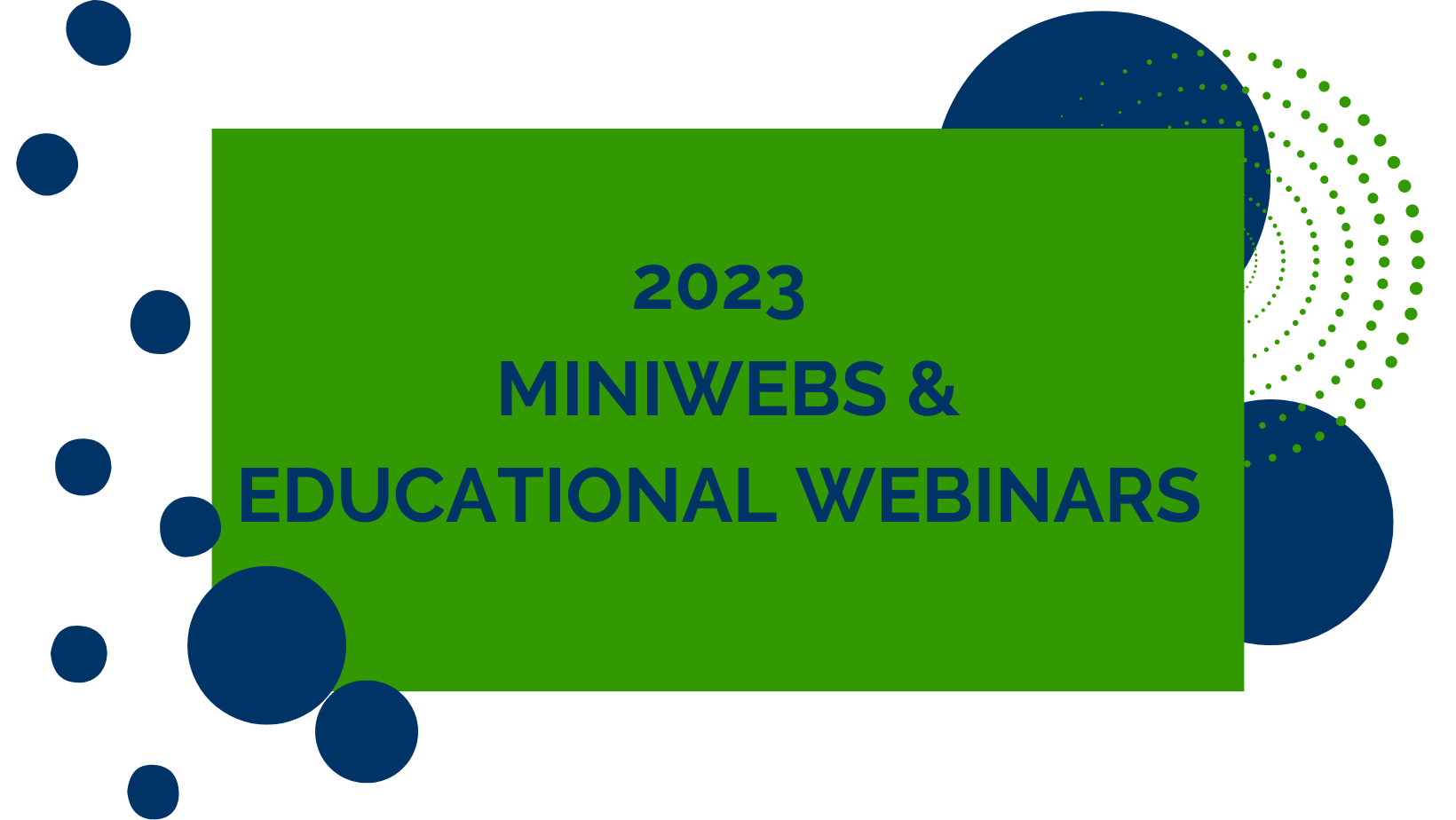 2023 MINIWEBS + WEBINARS! 
STRATEGIES + SOLUTIONS +IDEAS
Save
Save
Save
Save
Save
Save
Save
Save
Save
Save
Save
Save
Save
Save
Each month, you can participate in MiniWebs and/or Educational Webinars to brush up on strategies, ideas, and advice. MiniWebs are complimentary and just 30 minutes. Educational Webinars are 1 hour+ of education and are $97 per session. Magic Maker Membership, now includes automatic webinar registration for all webinars and access to replays in the membership materials. 
All webinars being at 12:00pm PT, 2:00pm CT and 3:00pm ET
Webinars will be held on Tuesdays, with a few exceptions for holidays or my travel schedule.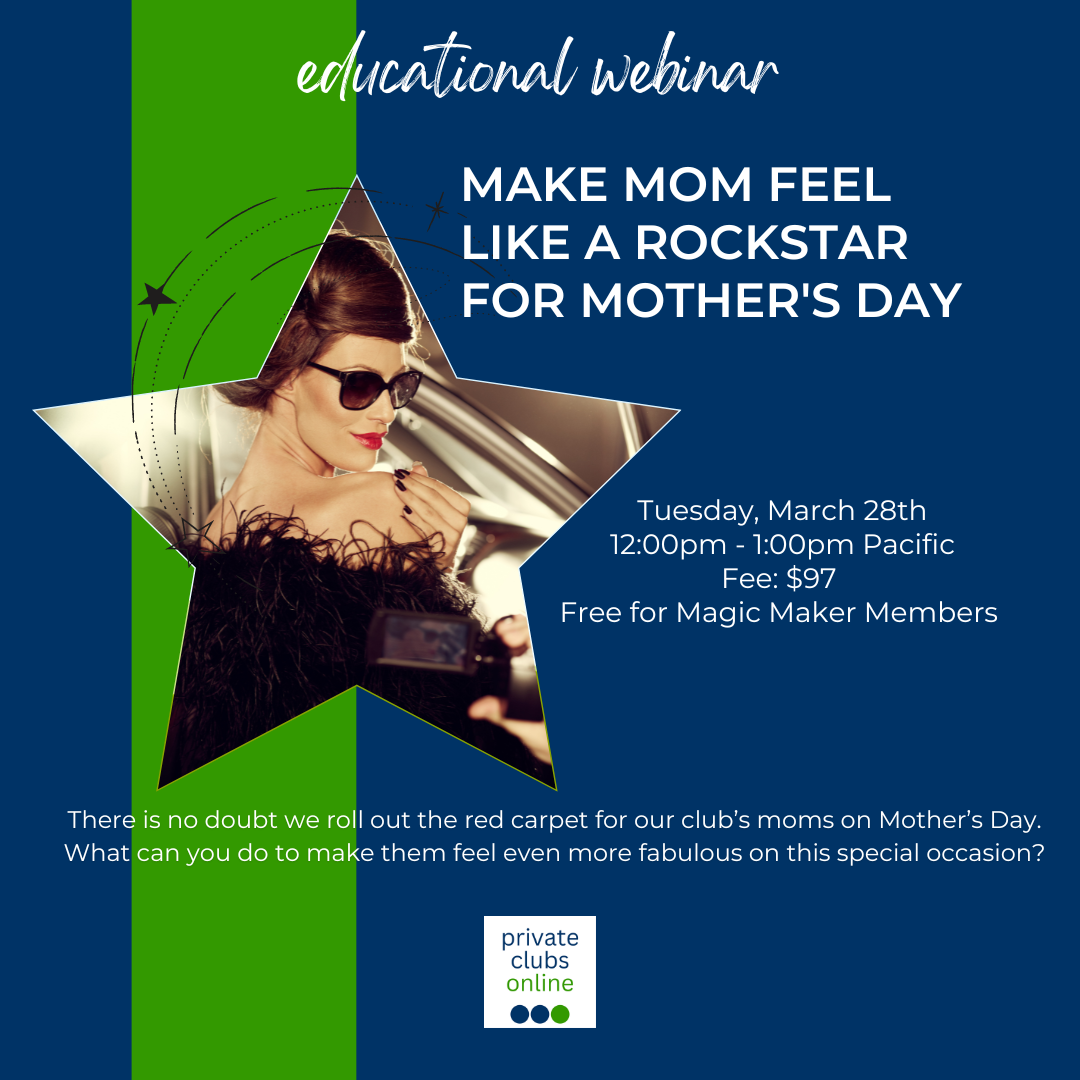 Make Your Club Moms Feel Like a Rockstar for Mother's Day
Tuesday, March 28, 2023
12:00 PM – 1:00 PM PDT
1+ hour education session
$97.00 Fee
Free for Magic Maker Members
There is no doubt we roll out the red carpet for our club's moms on Mother's Day. What can you do to make them feel even more fabulous on this special occasion? How can you personalize the experience for each and every mom who attends? Catch some great ideas in time to implement for 2023. Have an idea you want to share with the attendees? Send Shanna an email and she'll share it in the session.
ADDITIONAL WEBINAR TOPICS FOR 2023!
April Topics, Dates TBD:
Video, Video, Video! (Educational Webinar)
Stay Ahead of the Competition (Educational Webinar)
5 Steps to Quality Content (MiniWeb)
May Topics, Dates TBD:
Happy Kids Make Future Members (Educational Webinar)
Finding Inspiration for Member Event Ideas (Educational Webinar)
Kids Craft Ideas (MiniWeb)
June Topics, Dates TBD:
How to Create Your Branding & Style Guides (Educational Webinar)
Personalizing the Member Experience (Educational Webinar)
Create Raving Fans (MiniWeb)
July Topics, Dates TBD:
Magic Maker Members Only: Live Coaching Session
I'm taking a webinar break in July!
August Topics, Dates TBD:
Email Strategies (Educational Webinar)
Marketing to Gen Z (Educational Webinar)
How to handle negative or spam comments and messages (MiniWeb)
September Topics, Dates TBD:
Saving At-Risk Members and the Opportunity to Serve (Educational Webinar)
Employee Retention = Member Retention (Educational Webinar)
Reuse, Repurpose, Recycle Your Content (MiniWeb)
October Topics, Dates TBD:
Managing Brand You (Educational Webinar)
Preparing Your 2023 Strategy (Educational Webinar)
Leverage Your Bio & About Sections (MiniWeb)
November, Date TBD:
2024 Marketing & Communication Trends for Private Clubs (Educational Webinar)
December, Date TBD:
Virtual Holiday Party and the Best of 2023! (It's an online party and it's free!)
Come prepared to participate! Private Clubs Online MiniWebs & Educational Webinars are all meant to be interactive, full of lively discussion on these helpful topics. Get the most out of each session by being an active participant.
All registrants of Educational Webinars will receive a link to the replay and any materials included in the session. Magic Maker Members will find webinar recordings and handouts in their member materials. If you register for an Educational Webinar, but cannot attend live, you can always send your questions or club examples you would like included in the presentation to shanna(at)privateclubsonline(dot)com.