CMAA Members who register and attend the live, 1+ hour educational webinars, are eligible to receive "other education" credits.
30-minute MiniWebs are not eligible for CMAA "other educationa" credits.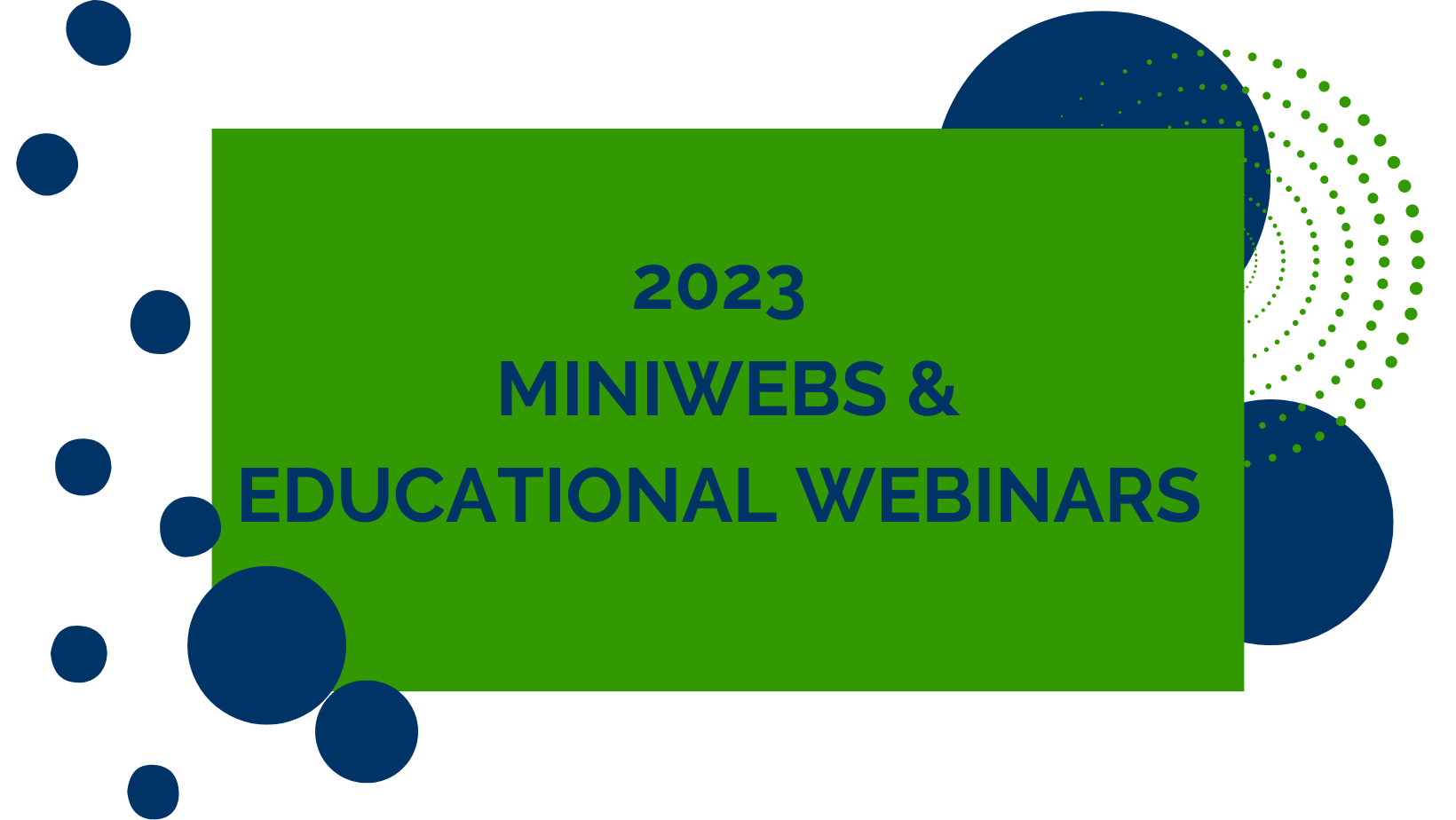 2023 MINIWEBS + WEBINARS! 
STRATEGIES + SOLUTIONS + IDEAS
Save
Save
Save
Save
Save
Save
Save
Save
Save
Save
Save
Save
Save
Save
Each month, you can participate in MiniWebs and/or Educational Webinars to brush up on strategies, ideas, and advice. MiniWebs are complimentary and just 30 minutes. Educational Webinars are 1 hour+ of education and are $97 per session. Magic Maker Membership, now includes automatic webinar registration for all webinars and access to replays in the membership materials. 
All webinars being at 12:00pm PT, 2:00pm CT and 3:00pm ET
Webinars will be held on Tuesdays, with a few exceptions for holidays or my travel schedule.
Make it Personal!
Communication strategies to develop more loyal members
Complimentary, Live Webinar
Thursday, June 15, 2023
12:00pm Pacific | 2:00pm Central | 3:00pm Eastern
Register: https://bit.ly/3pVUVhI
In this interactive online session, let's get ready to:
1. Learn why personalization remains one of the top marketing trends.
2. Develop a personalized communication strategy to effectively connect with your members.
3. Review examples from other clubs and industries to determine what may work at your club and to inspire new ideas.
This session will provide content and strategies every General Manager, and department director requires to effectively communicate with members, and increase member participation. Plan to attend the webinar as a team and let the ideas spark discussions as to how your club can make it personal.
CMAA Members who attend this session live and for the full hour will receive 1 other education credit. Please input your CMAA Member number in the registration form.
How to Create a Brand Style Guide
Tuesday, June 27, 2023
12:00 PM – 1:00 PM PDT
1+ Hour Educational Webinar
$97 or Free for Communication Club Members
A style guide lays out a clear framework for your communications, from the layout and font to the style and tone of the language used. A style guide can help you maintain a sense of consistency in your visual and written communications. In this webinar, we will learn step by step how to create a brand style guide for your club.
All registrants will receive the handout and recording after the live session has concluded. Communication Club members will see the materials in their membership portal.
CMAA Members who attend this session live and for the full hour will receive 1 other education credit. Please input your CMAA Member number in the registration form.
ADDITIONAL WEBINAR TOPICS FOR 2023!
July Topics, Dates TBD:
Communication Club Members Only: Live Coaching Session
I'm taking a webinar break in July!
August Topics, Dates TBD:
Email Strategies (Educational Webinar)
Marketing to Gen Z (Educational Webinar)
How to handle negative or spam comments and messages (MiniWeb)
September Topics, Dates TBD:
Saving At-Risk Members and the Opportunity to Serve (Educational Webinar)
Employee Retention = Member Retention (Educational Webinar)
Reuse, Repurpose, Recycle Your Content (MiniWeb)
October Topics, Dates TBD:
Managing Brand You (Educational Webinar)
Preparing Your 2023 Strategy (Educational Webinar)
Leverage Your Bio & About Sections (MiniWeb)
November, Date TBD:
2024 Marketing & Communication Trends for Private Clubs (Educational Webinar)
December, Date TBD:
Virtual Holiday Party and the Best of 2023! (It's an online party and it's free!)
Come prepared to participate! Private Clubs Online MiniWebs & Educational Webinars are all meant to be interactive, full of lively discussion on these helpful topics. Get the most out of each session by being an active participant.
All registrants of Educational Webinars will receive a link to the replay and any materials included in the session. Communication Club Members will find webinar recordings and handouts in their member materials. If you register for an Educational Webinar, but cannot attend live, you can always send your questions or club examples you would like included in the presentation to shanna(at)privateclubsonline(dot)com.