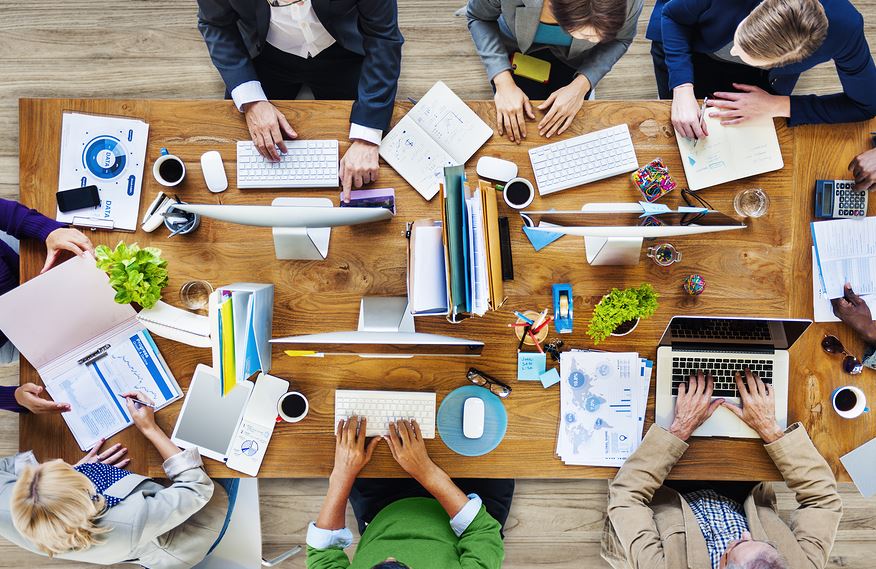 The 2018 Webinar calendar includes both complimentary Mini Webs, and Educational Webinar sessions.  Educational Webinars are designed to take a deep dive into a training topic, best practices and communication strategy. Mini-Webs are 30 minute, bite-size knowledge grabs and are always free. If you would like to suggest a webinar topic, please contact me! Take a look at what's coming up next:
1st Wednesday of the month – Mini Web
3rd Wednesday of the month – Educational Webinar
And if you've missed a webinar, make sure to browse the Webinar Replay list below. There are many educational topics to choose from.
MAY 2018
Your Members are talking about you – Are you listening?
Educational Webinar – $47
Wednesday, May 16, 2018
11:00 a.m. – 12:00 p.m. PDT
Registration has now closed. Thank you to those who registered!
You should have no doubt that Members, guests and friends are capturing many of the experiences they enjoy at the club and sharing them online. Do you know what they are saying? In this month's educational Webinar, we'll review how to find posts, photos and reviews your Members and guests sprinkle about the internet. We'll also discuss how to be a part of the conversation and how to respond & react. We'll learn what tools you need to be able to encourage or discourage certain posts and how to battle negative publicity. Learn the power of listening and how you can use it to manage your club's reputation.
Educational Webinars are designed to take a deep dive into a trending topic, best practices and communication strategy. The session is scheduled for 1 hour, but may extend to 1.5 hours, depending on time for discussion and questions. Can't attend at this session? It's OK. If you register but don't attend, you will be sent a private link for the replay, just as those who attended, which you can watch anytime. You can also send questions in advance – simply send Shanna an email.
What You Need to Know About Facebook
Complimentary Mini Web
Wednesday, May 2, 2018
Thank you to all who attended! 

Facebook has been in the news a lot lately. And some of the information is confusing. In May's, 30-minute, complimentary Mini Web, I'll share with you the most impactful facts and information and show you a few items which do need your attention – for your personal profile and your club's page.
Complimentary Mini Webs are designed to be a quick burst of knowledge and will last just 30 minutes.
If you've missed any of the Private CLubs Online Educational Webinars, you can still take the opportunity to enjoy learning about trending topics, best practices and communication strategies through webinar replays. The replays are recordings of live webinars. Once you've purchased the replay, you'll receive a private link, for which you will have lifetime access. You can watch the webinar at your convenience and as many times as you'd like. Each session runs about an hour. The cost is $47 per webinar. Have a question? Great! Simply send Shanna an email.
Webinar Replays: So Many Great Topics!
Click the title of the webinar you would like to purchase and fill out the order form.
Bridging the Gap in MultiGenerational Memberships: We discuss event ideas, communication strategies and a multitude of methods to strengthen member connectivity, among and between Traditionalists, Baby Boomers, Gen X, Millennials and Gen Z.
Managing Brand YOU: Be prepared to be inspired to promote yourself, promote your club, yet stay on top of your personal & professional reputation. Learn how to manage Brand YOU.
Always Have Something to Say: How to create meaning, relative and engaging content for your members, for all communication channels.
How to Use Facebook & Instagram LIVE: Why LIVE video needs to be adopted into content strategy. How to use the tools and what content is appropriate for private clubs.
Establishing Your Club's Social Media Policy: The benefits of following such a policy, plus how to develop guidelines for employees and members.
Never Hear "I never get your emails" Ever Again: A look at email strategy and efficiency so that members are well informed without being overwhelmed.
Member Relations & Retention: Howe to develop meaningful programs, events and activities, asa well as effective member communication.
How to Take and Use Tantalizing Food & Beverage Photos: Photography tips and equipment you and your team can use to take the most tantalizing food and beverage photos which will have your members eager to indulge int he club's delectable offerings.
The Value of Video: People consume information differently in video format than in text or pictures. Video grabs attention and helps members retain your message. We'll look at what type of video content is effective for private clubs.
Tackle Members Communication Challenges in 2017: Solutions for the most pressing issues clubs face with member communication.
How to Maximize Your Content: Learn how to leverage one article, one post, one content item over and over again for maximum impact and less effort than inventing new content for every post.
Crisis Communication: Why a crisis communication plans is essential and the basic steps to build, plans and implement.
Social Media for Special Events: What you need to do to prepare your club's content plan to that your member communication is as flawless as your member tradition.
Managing Multiple Social Media Channels: Tips and tools for planning and maintaining your club's social media accounts. Sprinkled with lessons in time management.
Benefits of Blogging: Why your club should actively blog and how to maintain a schedule and what to post.
5 Social Media Topics for Private Clubs: Overview of what makes for engaging content to share online.
The Power of Pinterest: How Pinterest works as a powerful sales and marketing tool for private clubs.
Save
Save
Save
Save
Save
Save
Save
Save
Save
Save
Save
Save
Save
Save