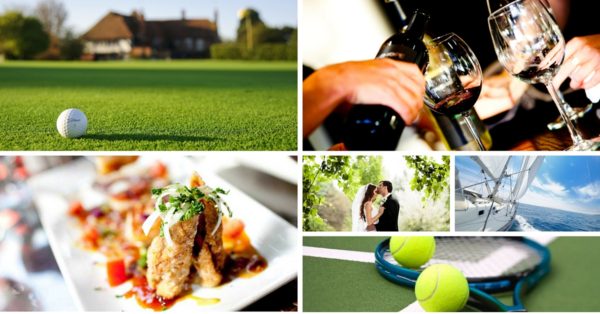 From print to email, social media and apps, communication has become increasingly difficult for private clubs to manage effectively. In the private club industry, we struggle with a fine line of what content is appropriate to share publicly and what must be kept private. As clubs are welcoming younger members, communication preferences and lifestyles are changing. For the health and longevity of our clubs, we need to adapt and embrace new ways of connecting with our members. In this interactive workshop, we'll aim to tackle the biggest challenges we face in the industry through a day of strategic planning. Discover how you can boost revenue, enrich your club culture and retain members, through strategic member communication.
Member Communication Workshop
Monday, May 21, 2018
9am – 4pm
City Club Los Angeles
555 S. Flower Street, 51st Floor
Los Angeles, CA 90071
Agenda
8:30 Arrivals, Coffee & Pastries
9:00 Introductions & Open Discussion – Challenges
10:00 Communication Strategy & Content Planning
11:00 Creating Engaging Content
12:00 Working Lunch & Open Discussion – Best Practices
1:00 Effective Email Strategies
2:00 Social Media Management
3:00 Final Notes, Questions & Conversation
Business Casual attire is acceptable. 
Participants may enjoy the Greek Salmon Salad, Achiote Marinated Chicken Salad or the Beef Steak Salad for lunch. A flourless chocolate cake will be served for dessert. We will also enjoy a tour of the City Club after lunch.
The workshop is limited to 40 attendees in order to allow everyone the opportunity to contribute to the group activities and discussions. 
Please make your reservation no later than Thursday, May 17th at 5:00 pm PDT. See below for important information.
This is a rough timeline of the topics we will address in the workshop. We may spend more or less time on these agenda items as needed and requested by attendees. Come prepared for lots of group discussion and participation.  You will be provided with workshop materials for note taking and activities. You will also have a chance to win some great prizes for your club! This is a fun, productive and interactive workshop!
Who should attend?
This workshop is ideal for Communication Directors, Member Relations & Marketing Directors, Membership Directors, and General Managers. Every department has a role in Member Communication, therefore department directors in Catering, Golf, Tennis, Food & Beverage and others will also find value in this education.
Investment
$325 per person, first attendee from your club
$275 per person, additional attendees from the same club
Fee includes education & materials, coffee & pastries, lunch & dessert, and parking.
Click the button below to register. In the workshop order form, you'll be able to register yourself and additional representatives from our club. If you have any questions, please contact Shanna at 619.244.2400.
Registration Information
Registration is completed through the online form – click here. All reservations must be received by Thursday, May 17, 2018 at 5:00pm PDT so that we can make sure the club is prepared and has received our menu choices. Please keep in mind that the City Club is closed on the weekends and our workshop begins bright and early on Monday morning. Thank you for your cooperation.
Once your registration is complete, you will receive a receipt for your payment. Shanna will contact you to welcome you to the workshop, provide you workshop details, driving & parking instructions and take your lunch selections.
Cancellations received prior to May 17, 2018 at 5:00pm PDT will be provided a 100% refund. Unfortunately, cancellations received after May 17, 2018 at 5:00pm PDT are non-refundable. In the event you do need to cancel, please make sure to send an email to Shanna at shanna@privateclubonline.com. Thank you for your understanding.
For more information, please contact Shanna at 619-244-2400 or email shanna@privateclubsonline.com.
To learn more about the City Club Los Angeles, please visit the website.
Here's what participants have said about Shanna's presentations and education sessions:
I'm so glad I was able to attend your presentation at The Farms this morning. I wanted to reach out to you personally to thank you and tell you it is by far the best and most relevant presentation I've attended in quite some time.
Thank you so much for your amazing presentation at SB club.
Great speaker. Great ideas/information to improve the member experience.
Being rather low tech myself, this presentation was done in an organized way that made a lot of sense to me.
Very easy to follow along and help generate ideas of what we can do at the club.
Liked the way she was able to incorporate local club websites and twitter in her presentation.
She was very informative and answered the questions really well. She went through the presentation at a great pace that was easy to follow along with.
That was fantastic. I picked up serval actionable items to take back to my club.
The suggestions you shared were very helpful and I am looking forward to implementing them over the summer for next season.
Thank you for the great session, I created our club's first Pinterest! Only one board so far, but it's a start!
I think you are "the cat's meow" and thought you did a great job too.
Learned a lot of information to bring back to the club.
Very polished presentation.